Exclusive Penthouse near Josef-Strauss-Park
for sale
Object Nr.:
AP-EA-6967
Location:
8th District (Josefstadt)
Region:
Vienna - Austria
Rooms:
6
Bedrooms:
3
Bathrooms:
3
Living area:
194.89 m²
Terrace:
101.18 m²
Balcon:
9.10 m²
Garage:
√
EPC:
in process
This unique, ideally designed penthouse represents the realization of a luxury real estate dream.

This dream apartment is oriented in west-east direction and comprises the whole northern part of the attic extension. Through sliding doors the spacious entrance hall with separate guest toilet and extra large utility room opens into a 70.4 m² living room with large floor-to-ceiling windows and a 9.1 m² balcony. The spatial concept spans over the entire length of the building and is characterized by very high ceilings, which are hardly affected by the pitched roof.

This light-filled living area leads to an east side bedroom to the right with private bath and dressing room. Just close by there is another bedroom with an en suite bath.

Opposite on the west side there is the large kitchen with a breakfast bar. The kitchen can be separated by a double-sided sliding door. Next to the kitchen there is an additional bedroom (study) with private bathroom (bath, shower, double sink).

Winding stairs lead from the living area to the gallery in the first floor (can be used as library), from which you can access a 101,18 m² large flat roof terrace with a fantastic view.

All apartments have a private parking garage with separate entrance, a ground level access to the basement and an elevator access.

In the immediate vicinity of the construction project to sights such as:
Theater in der Josefstadt (famous tradition stage).
Vienna English Theatre (oldest English theater in Europe) Theater Europas).
Le Petit – the smallest theater in the world (19 seats).
Theatro Kosilo – the smallest stage of Vienna (5 squaremeters).
Niedermair Cabaret – cabaret/Children Theatre.
District Museum Josefstadt.
Austrian Museum of Ethnology at the Schönborn Palace.
Baroque Piarist Church Maria Treu.
Auersperg Palace.
Strozzi Palace.
Baroque House "The Holy Trinity".

Highlights of the apartment:
high security doors
high-quality parquet floors made of tropical wood
stone tiles in wet rooms
heated by a air pressure pump (low heating costs)
air conditioner in all rooms, which has also a heating function in case of a seasonal variation in spring
large terrace – you have the possibility to place a whirlpool on the roof
very representative house
garage parking place already included in the price
provisions were already made for a fireplace as well as for an alarm system
cable/ internet connections
very quiet – all apartments are yard faced
shopping opportunities/ restaurants etc. in front of the house
dry cellar compartment
high-quality doorknob made of nickel
very bright/ many windows

Within a short distance lie the Ring Road and the downtown with its unique magnificent buildings, beautiful sights, best hotels, trendy restaurants and major institutions, as well as first-class cultural infrastructure.

A short distance is also the Vienna Woods in the western part of Vienna largest recreation area with hiking trails, accessible by public transport.

Shortcut:
living room with open kitchen, 3 bedrooms, wardrobe, 3 bathrooms, 4 toielts, storage room, gallery, terrace, garage, cellar compartment
Josefstadt is the eighth district of Vienna. It is near the center of Vienna and was established as a district in 1850, but borders changed later. Josefstadt is a heavily populated urban area with many workers and residential homes.

It consists of the former Vorstädte of Josefstadt, Breitenfeld, Strozzigrund, and Alt-Lerchenfeld, as well as parts of St. Ulrich and Alservorstadt. The district borders are formed by Alser Straße (north), Lerchenfelderstraße (south), Hernalsergürtel and Lerchenfeldergürtel in the west, and Auerspergstraße and Landesgerichtsstraße in the east.

Josefstadt has developed into a middle-class neighbourhood. Most mayors of Vienna have lived here, as does Austrian current president. Due to its proximity to the University of Vienna, Josefstadt is also the home of many students.

On the basis of the 2005 municipal elections, Josefstadt became Vienna second district ever (after Neubau) to have a Green district director.

Josefstadt is located in the center of the city of Vienna. Covering an area of 1.08 km2, it is the smallest district of Vienna, where Josefstadt occupies only 0.26% of the area of Vienna. The district lies between the Vienna belt and the so-called two-line, and it is one of the most densely built districts of Vienna. Only 2% of the district accounted for pasture land.
Nearest Airport: Vienna International Airport ~ 30,1 km (about 25 min)
Agency commission - 3,6% of the purchase price (incl. 20% VAT)
Property Request
For details regarding the property AP-EA-6967, please complete the form below. We ensure you the highest level of data protection and absolute discretion with regard to your personal information.
Please, fill in all fields off the form!
Information
This property is selling by:
AUSTRIA-PARTNER Real Estate Group
Property`s QR-Code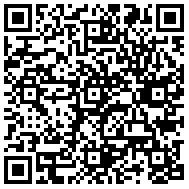 We will be glad to see you in our trusted bureaus in Austria - Please, inform us in advance about the meeting day and time.
Do you want to sell the property by yourself? - Please press the next link:
Advertise with Austria-Partner
You can write personal e-mail to our International bureau: