Outstanding historical country residence near Vienna
for sale
Object Nr.:
AP-EV-22518
Location:
Klosterneuburg
Region:
Lower Austria - Austria
Year built:
1710
Bedrooms:
6
Bathrooms:
3
Living area:
650 m²
Plot area:
2.400 m²
Balcon:
√
Swimmingpool:
√
Garage:
√
Furnished:
√
EPC:
in process
This exclusive historic mansion from the turn-of-the-century (1895 – 1897) was established by Adalbert Müller, originally it was planned for a summer residence. The architect Adalbert Müller, who also designed school buildings for Kaiser-Franz-Josef, built this villa in the years 1895 – 1897 on an approx. 2.400 m² large property to get an idyllic summer residence for him and his family. Beside the main building there was a >>gate house<< too, they both were combined and renovated by the new owner, which was not so easy: the three floors of the main building had separate entrances, this was reconstructed and renovated in the 1996 years. With meticulous planning and love for details the mansion Müller was rebuilt in its look today - a true modern living dream in a historical ambiance, paired with a freedom layout of movement and stylish interior design with functional aesthetics and technology. The new paving in front of the house with old stones and the perspective design, continued also in the inner are of the estate, is only one of the many architectural details.

This mansion offers two garages: one for about five cars and an approx. 400 m² large >>hall<<, that can be used as a garage for 30 cars or other possible uses like deposit, storage facility, garage for old-timers or as commercial operational facility. Above this hall, connected with the living area, there is a light-flooded area, it can be used as wellness-area, office, conference room or palm house. The third living area is reachable over a 11-meter wood-bridge, on the terraced garden flat is an undiscerning pool area with barbecue facilities.

Data & facts information are based by the owner and not part of our liability:

- 3413 Unterkirchbach / 20 minutes away from the city
- floor space: approx. 2.400 m²
- living space: approx. 650 m²
- garden space approx. 2.000 m²
- building year of the object 1710 >>gate house<< / main building 1897
- renovation of the object 1996 to 2000 and 2005 to today
- available: immediately
- Energy pass will be delivered in addition

Rooms – without cellar & hall respectively -palm house-:

- economic area ground-level
- expandable wellness area – with all connections
- 6 bedrooms
- 3 bathrooms
- 4 toilets
- living room (opened approx. 70 m² passing over loft in kitchen area)
- big dining room for 30 persons
- entree to the big dining room
- small dining room for 10 persons over the opened staircase
- six kitchen-eat-places

Features:

- kitchen from 2015 with steamer, gas stove, oven etc. underfloor heating, revitalized tiles
- soil type: massive spruce soils, 3,5 cm size, historical renovated ceramic
- underfloor heating in kitchen, baths and toilets
- pool 10 x 4 m
- private garage with max. 5 car spaces
- approx. 400 m² hall for about 30 parking places or storage/deposit
- gas floor heating with Junkers gas boiler
Klosterneuburg is an attractive small town in Lower Austria, Austria.

It is located on the Danube, immediately north of Vienna, from which it is separated by the Kahlenberg and Leopoldsberg hills. It has been separated from its twin city of Korneuburg on the other side of the Danube since the river changed its course during the Middle Ages.

Klosterneuburg was founded by Margrave Leopold III and developed in conjunction with its famous monastery. Leopold III and later Leopold VI (the latter only during part of his reign) had their residences there. From 1938 to 1954, it constituted the 26th district of Vienna. Today, it is a site of minor industry and, whilst not belonging to Vienna, has almost the feel of a suburb. The well-known Essl Museum of contemporary art and the new research Institute IST Austria are located in the town.

Due to its hilly location, Klosterneuburg has several geographical areas known as Klosterneuburg-Stadt, Kierling, Weidling, Weidlingbach, Kritzendorf and Maria Gugging. It also has two main shopping areas, the Niedermarkt and the Rathausplatz, separated by a steep hill.

The Klosterneuburg Monastery, the existence of which was first documented in 1108 and soon after was given to the Augustinians, is of particular historical importance.
Nearest Airport: Vienna International Airport ~ 31.1 km (approx. 26 min.)
Agency commission - 3,6% (incl. 20% VAT) of the purchase price
Property Request
For details regarding the property AP-EV-22518, please complete the form below. We ensure you the highest level of data protection and absolute discretion with regard to your personal information.
Please, fill in all fields off the form!
Information
This property is selling by:
AUSTRIA-PARTNER Real Estate Group
Property`s QR-Code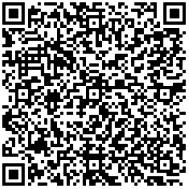 We will be glad to see you in our trusted bureaus in Austria - Please, inform us in advance about the meeting day and time.
Do you want to sell the property by yourself? - Please press the next link:
Advertise with Austria-Partner
You can write personal e-mail to our International bureau: